In a time when global integration is more a reality than a goal, effective learning must necessarily follow suit. M.O.P. Vaishnav College for Women understands that a holistic, full-fledged and current education program includes opportunities for students to observe and participate in learning processes in diverse environments and in other cultures. Participating in international programs at universities abroad opens doors to a world of possibilities and unparalleled enrichment. These immersive experiences offer students the chance to break free from the confines of their comfort zones and venture into uncharted territory, both academically and personally. Learners are exposed to diverse cultures, languages, and customs. They not only acquire academic knowledge but also gain insight into global perspectives, and an appreciation of the value of cross-cultural communication and collaboration. In order to support learners in achieving this edge, M.O.P. Vaishnav College for Women offers global immersion programs for students, where they travel to universities abroad.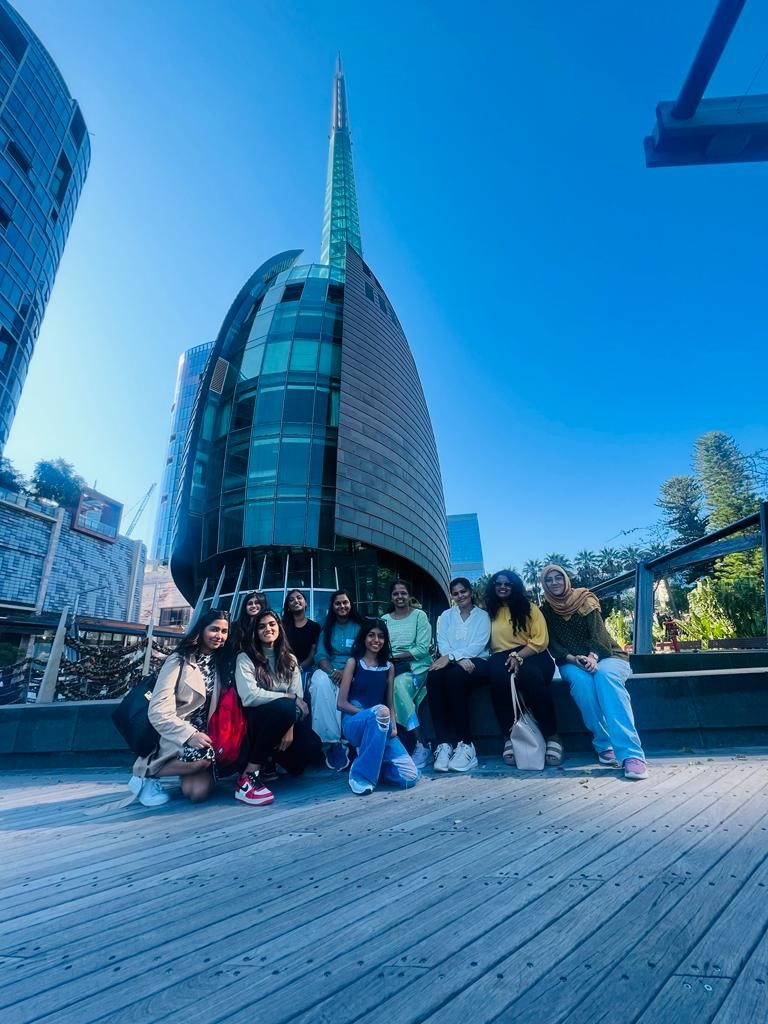 From 11th September to 22nd September 2023, a group of students from various streams of study visited Western Australia under the 'Destination Australia' program. Accompanied by Dr. Archna Prasad, Principal, M.O.P. Vaishnav College for Women, and a faculty co-ordinator, the students spent two weeks immersed in diverse learning experiences curated by Phoenix Academy at Perth, with focus on the impact of artificial intelligence, leadership, project management, and cybersecurity, and also visited the University of Western Australia (UWA), Curtin University, Murdoch University & Edith Cowan University (ECU) campuses in Perth. Students were given in-depth training and perspectives on sustainable and adaptive leadership processes. Just as important, the program also gave participating students invaluable insights into the Australian culture, environments, and academic institutions.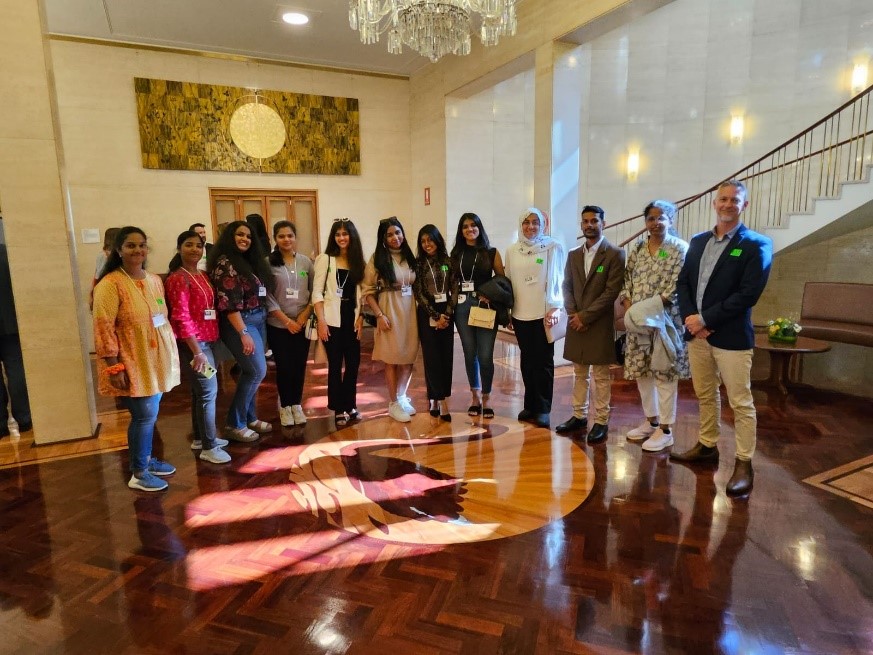 A global education serves as the crucible in which young minds are forged into visionary leaders and enlightened intellectuals. In today's interconnected world, it is essential for the current and future generations to possess a deep understanding of global issues, cultures, and perspectives. Such knowledge not only broadens their horizons but also empowers them to tackle the complex challenges of our time with wisdom and empathy. M.O.P. Vaishnav College believes firmly in the concept of this interconnectedness and in the importance of shaping and nurturing young learners and facilitating their transformation into the leaders of tomorrow. In line with this vision, the institution also works to establish knowledge-sharing networks with other higher education institutions abroad, in order to be able to give its students an edge in gaining leadership skills and know-how. The college also reciprocates by actively supporting and facilitating its global partners in achieving their respective institutional vision and goals.
By immersing young learners in a diverse array of cultures, a global education fosters open-mindedness and a genuine appreciation for the richness of human diversity. It instills the ability to navigate a complex, interconnected world with cultural sensitivity, which is a cornerstone for effective leadership.
Immersion experiences also nurture adaptability and problem-solving skills. Students learn to navigate unfamiliar environments, grapple with real-world challenges, and develop resilience in the face of adversity. This hands-on learning shapes not just academically adept individuals but also well-rounded, globally aware citizens. They equip learners with a versatile skill set, a deeper appreciation for cultural nuances, and a heightened global awareness. Ultimately, they shape individuals who are not only academically accomplished but also poised to make a meaningful impact on the world stage.