Placement & Internship
The College encourages students to take up internships in relevant industries, besides the mandatory internship and industry based projects that have been introduced in the Postgraduate programs and Undergraduate programs. The college designates student placement coordinators for every department to inculcate leadership qualities through planning, coordination, liaison, facilitation and reporting through the entire activity.
Student Preparatory Initiatives
Career counselling workshops are arranged and necessary training is provided to students to help them succeed at the recruitment process. To promote and maintain regular Industry – Institution interface several Guest lectures, Workshops, Colloquia, Seminars, Conferences and Enrichment programs are regularly organized.
Pre – Placement training is conducted at the beginning of every Academic Year for all final year students to groom them with communication skills, Group Discussions, Interview Etiquette etc. Some companies do also conduct pre-placement sessions to orient the students regarding their expectations from the interviews, to enable qualitative efforts and performance from the students.
Campus Ambassador
Students are appointed as a Campus Ambassadors to network with industry representatives and activate the Industry-Institute Interface.
Industry giants that recruit our students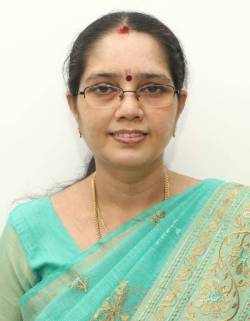 Dr. Sakthi Kumaresh
Placement Officer
M.O.P. Vaishnav College for Women (Autonomous),
Chennai – 600 034.
Email: placement.mop@gmail.com