Library
Information Resource Centre
An Information Resource Centre for the Knowledge Era
At the M.O.P. Vaishnav Library, we understand that information sharing, especially in today's technology-enhanced environment, is a complex and multifaceted process. Accordingly, the Library serves as an information resource centre, and tailors its services to support the institution's vision and mission through facilitation of information and knowledge transfer systems.
The Library's goal is two-fold, to act as an intermediary between the vast domain of information and information seekers, and to be an agent of knowledge generation, encouraging the birth of new ideas and innovation by actively participating in the knowledge transfer process.
With a collection of over 39,000 volumes and 105 periodicals, the Library seeks to continuously update its print resources to support the varied information requirements of the burgeoning student populace, with emphasis on publications from Wiley, Elsevier, Sage, and other premier publishers, to ensure veracity and authenticity of information.
The Library consists of four networked but distinct spaces, with a two-level main library, and separate libraries for postgraduate students and for researchers, and is fully air-conditioned, with ergonomic seating, extensive stack areas, and a periodicals section with more than a hundred national and international journals.
A state-of-the-art Digital Resource Centre with high-speed internet connectivity was created at the Library in 2019, to facilitate research work by students and faculty.
In 2021, the Library was expanded significantly, with infrastructure and aesthetic upgrades, and with dedicated spaces and technological support specifically for post-graduate students and for researchers, to better meet information and knowledge requirements of multiple specializations in academic streams.
In-house reprography services with photocopying, printing and scanning facilities are also provided to optimize information sharing.
The importance of the digital medium cannot be emphasized enough in today's tech-driven clime. With this in mind, the Library has expanded its collection of e-resources, subscribing to a variety of databases, from participation in digital consortia, to e-journal aggregators and e-book collections, to facilitate instantaneous access to current and relevant information.
Distinction in the field of Information Science and Services
The institutional library was one of the first in the city to automate its collections and transactions, and resource sharing continues to be fully automated, with regular upgrades to software and infrastructure. In 1998, the Library was given the 'Best Library Award' by the Mylapore Academy in recognition of its innovative and extensive services and facilities.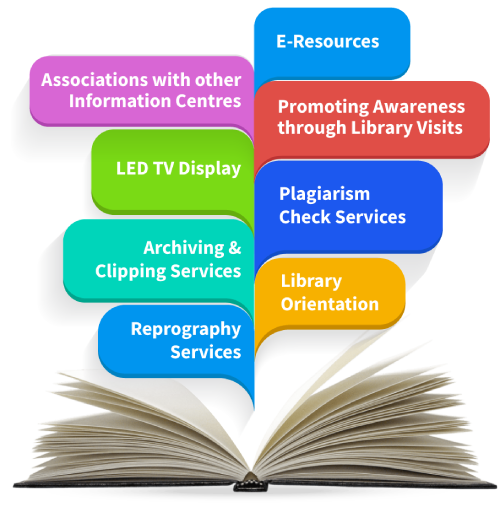 Plagiarism Check Service
Unicheck
Library Automation
Autolib
Research Lab and Digital Resource Centre
10 systems with high-speed internet
Average number of library users per day
Additional Facilities
Photocopier, Scanning, and Printing
Institutional Memberships
British Council, Chennai and American Centre, Chennai
Archive of previous years' question papers
Information Resource Centre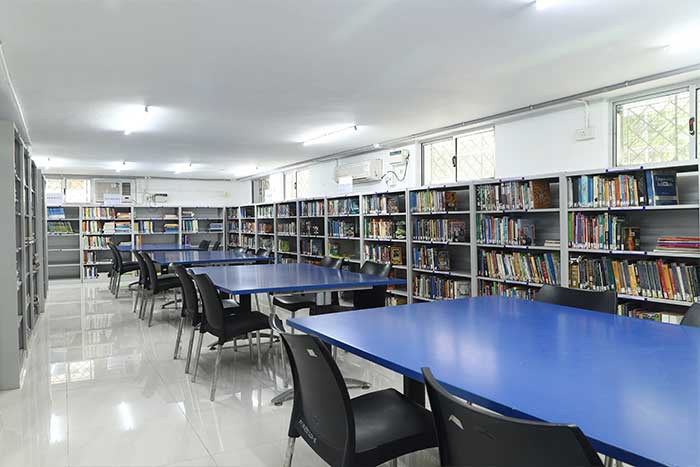 Information Resource Centre (IRC)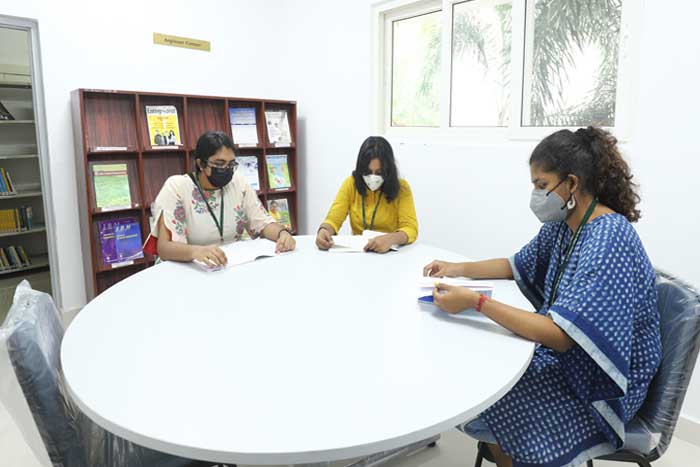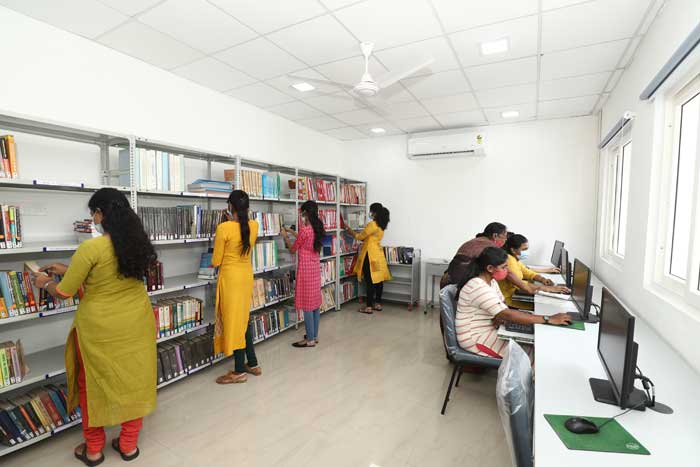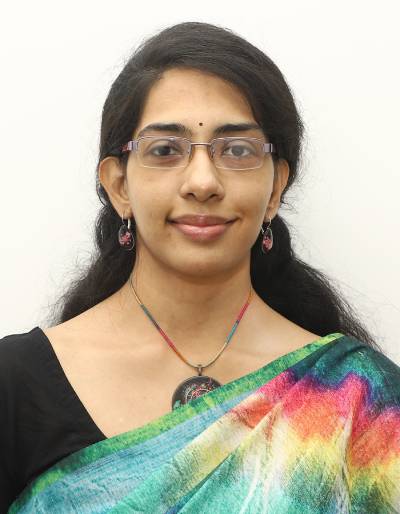 M.Sc (Library and Information Science), UGC -NET
Experience:
6 Years
Certification
Infrastructure Management for Public Libraries
University of Michigan
April 2020
Design Thinking for Innovation
Darden School of Business, University of Virginia
September 2020
Research Proposal: Initiating Research
University of California, Davis
December 2022