Undergraduate Department of Data Science
(B.Sc Data Science)
The Undergraduate Department of Data Science established in 2021, aims to equip students with technical skills to process and draw conclusions from data and train them to apply their conclusions to real-world challenges. The highly competent program will prepare students to draw sound conclusions from data in context, using knowledge of statistical inference, computational processes, data management strategies, domain knowledge, and theory required for a wide range of industries ranging from Healthcare, Finance, Marketing, Human Resources, Government policies, Social Media and more. It trains students to solve some of the greatest challenges facing the modern world, thereby moulding them to be change-makers, shaping this ever-growing field that is transforming science, business, and our everyday lives.
The program is offered in Shift II
Standard XII students from any stream with Mathematics can apply for the program.
Program Specific Outcomes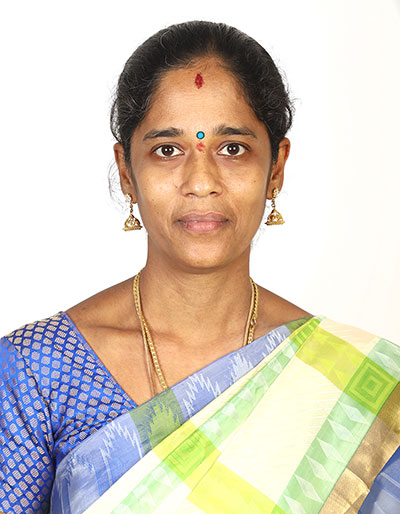 Experience
Teaching: 18 years
Research: 13 years
Research
Doctoral Research
Privacy aware Location Based Query Processing and Recommendation Systems for Spatial Networks
Significant publications
Dr K B Priya Iyer, Sakthi Kumaresh. Decentralised Artificial Intelligence Enabled Blockchain Network Model. Turkish Journal of Computer and Mathematics Education, Vol-12-No. 10. 2021, pgno: 3797-3805, e-ISSN 1309-4653. UGC Care List & Scopus Indexed.
Dr K B Priya Iyer, Dharshini V. Analysis and Prediction Of Air Quality Index In India During Pre And Post Covid Pandemic Using Machine Learning Algorithms. PalArch's Journal of Archaeology of Egypt/Egyptology, Vol-17-Issue-7-December-2020, pgno: 6995, ISSN 1567-214X. UGC Care List & Scopus Indexed.
Dr K B Priya Iyer, Sakthi Kumaresh. Twitter Sentiment Analysis on coronavirus outbreak using machine learning algorithms. European Journal of Molecular & Clinical Medicine, Vol-7-Issue-3-December 2020, pgno: 2663, ISSN 2515-8260. UGC Care List & Scopus Indexed.