Postgraduate Department of Media Management
(M.A. Media Management)
The Postgraduate Department of Media Management established in the year 2008 is an amalgamation of media and management, providing the right mix of media knowledge and management expertise to students. The program equips students with a wide range of managerial skills in areas of Event Management, Marketing, Media Relations Management, Social Media Planning, Digital Brand Management as well as Public Relations and Advertising Campaign Management, thereby facilitating them to occupy managerial positions in the Media industry.
The program is offered in Shift I
Any undergraduate degree holder can apply for the program.
Program Specific Outcomes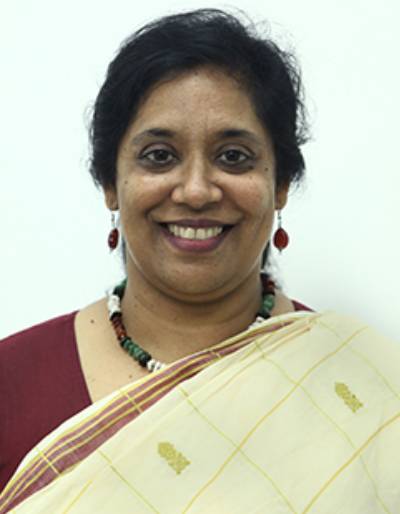 MA Communication, PhD, UGC-NET
Experience
Teaching: 26 years
Research :31 years
Research:
Doctoral Research
Ph.D thesis in 1994 in Communication at University of Madras. "Influence of Television on the Aggression level of Adolescents.
Shodhganga link :http://hdl.handle.net/10603/105439
She has successfully guided two M Phil scholars from Mother Theresa University and three PhD scholars from the Bharathiar University who have received their doctorate degrees.She has also served as an Indian External Adjudicator for PhD theses in the University of Calicut, Kerala.
Significant Publications:
Dr. Susan, Dr. S. Anurekha and Dr. R.Preetha. (2017) "Media Literacy and Women Empowerment: A Study on Rural women in Kancheepuram district". International Journal of Research Culture Society, ISSN:2456-6683; Volume 1, Issue 10, Dec 2017. Impact factor: 3.449 (UGC Approved)
Dr. Susan (2018) "Social Media and its Impact on Circadian Rhythms" Paper published in the, AMITY MEDIA & JOURNALISM REVIEW; Pg. 15, Vol 7. No. 1, April 2018 • ISSN 2319-5126(UGC Approved)
Dr. Susan Sridhar (2019) "Self-Presentation Strategies on Facebook: A Study among College students in Chennai" in the International Journal of Basic and Applied Research July 2019, Volume.9 No.7 Cosmos Impact Factor: 5.960; (UGC Approved 64041).
Certifications & Licencing:
Film Appreciation Course at the Film & Television Institute of India, Pune, July 1994.
She has completed the Facilitator Certification in Human Resource Development from the College for Leadership and Human Resource Development, Aim Insights, Mangalore (Affiliated to Mangalore University) August 2005.